Ludwig Legacy Blue Olive Oyster
Ludwig Classic Maple Golden Slumbers Big Beat
Ludwig Classic Maple Jazzette Burnt Natural 4pc Shell Pack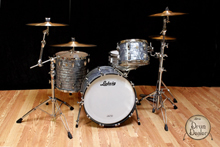 The Ludwig Fab 22 features new Atlas Mounts on the tom tom, and floor tom for optimal shell resonance. This kit is wrapped in the popular Sky Blue Pearl finish, with new Cast Keystone badge. Pre-configured outfits are available as models in 4 different finishes. Contact use for further details on what's available. Standard 3 year warranty on USA Shell Packs


Please contact us for the best possible price - See Additional Photos
Ludwig Blue Olive Oyster wrap in various Legacy Classic configurations. Ludwig has introduced yet another unique oyster pattern wrap that will be remembered for years to come.

Please contact us at 773.878.8616


The Drum Dealer is proud to offer Ludwig's Classic Maple outfits. The Golden Slumbers Big Beat Features a stunning Amber Burst, cast Keystone "Monroe" badge, die-cast bass drum claws and Atlas mounts!
Please contact for a killer deal !
Here's a kit that is compact in size, but exceptional in sound and look. This Jazzette outfit features Ludwig appointments that include: burnt natural lacquer, Classic cast bass drum claws, Atlas mount, and brass cast Keystone badge

Price: Please contact us for an ultra low price quote.

See Additional Details Here
Keystone X - Coming Soon
Keystone X - Coming soon

Please contact us for an ultra low price!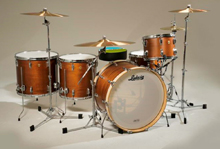 Ludwig Legacy Mahogany drums offer killer tone and come in a variety of shell packs.
Please contact us for an ultra low price!

See additional Photos and Info


Ludwig Vistalite Clear Drums
Vistalite kits look and sound amazing. Ludwig introduced Plexiglas kits in 1972 and are known for amazing projection and power. A real treat to play, this is a very special kit.
Price: Please call or email us to configure your kit
About The Drum Dealer: The DrumDealer.com is your online/retail drum shop with expert knowledge and competitive pricing on all Ludwig drums and Zildjian Cymbals. We're a division of Rock N Roll Vintage Inc., an authorized Chicago Ludwig and Zildjian dealer. We sell Ludwig Drums and Zildjian Cymbals online and in our Chicago guitar/drum shop. Yes we have a real brick and mortar store but please read on to see how we sell Ludwig drum kits and visit Rocknrollvintage.com for more details about our shop.

Contact us for a quote before you buy your next Ludwig kit or snare. We specialize in high end USA Ludwig Drum kits, Snares and recently discontinued and close out Ludwig drums. We're not one of those super stores, here you'll find a knowledgeable and friendly staff to work with. Rest assured we can provide any Ludwig drum kit or snare available. Drop us an email at sales@TheDrumDealer.com or call our shop at 773.878.8616 for Ludwig pricing or to place a factory drum kit or snare order. Please note we are a U.S. based Ludwig dealer however we do not stock or sell Ludwig parts.
-